Prague is known to be one of the most beautiful cities to visit. It's got it all – from stunning castles, its charming little narrow side streets that snake around, to the best part in our opinion – the delicious food.
Anytime you travel, it's important to be armed with the knowledge of the local food fare.
Do not worry, we've compiled a list of the absolute must-try delicacies on your next Prague adventure!
First up, to escape the bitter cold, there's nothing quite like the famous roast duck dish that you must try. It is typically served alongside red cabbage and dumplings. This dish is not for the faint of heart, so make sure you bring along your appetite! Don't forget to order a nice refreshing beer to go along with your hearty dinner.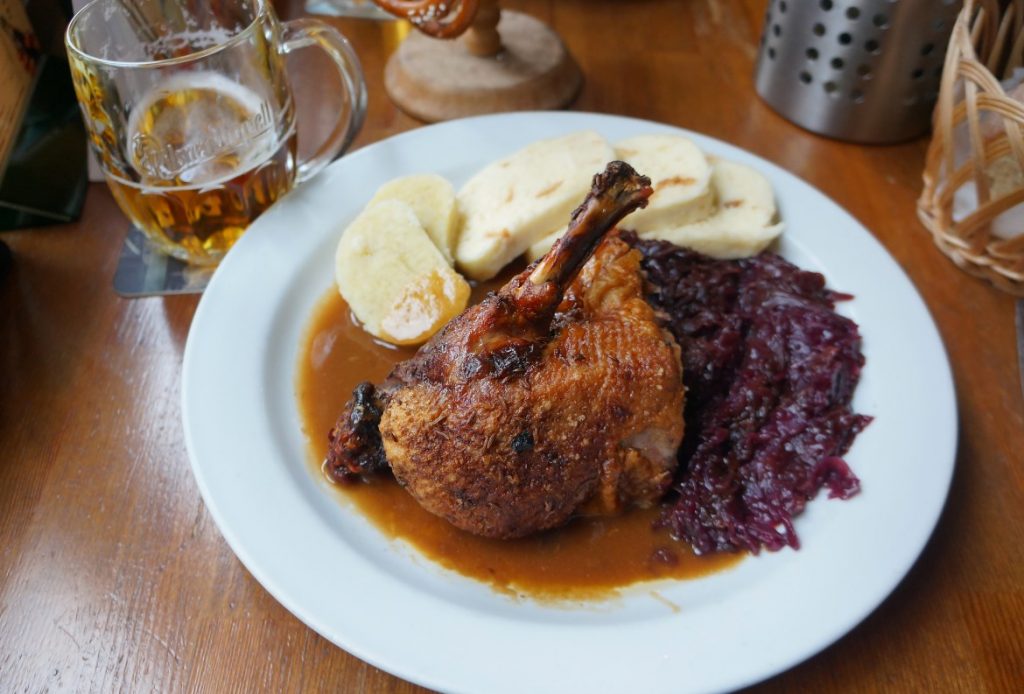 The next "can't miss" delicacy is the famous Trdelnik. If you haven't had this delightful dessert before, you're in for a real treat. These are sold practically everywhere in Prague, so you really can't miss them. This traditional pastry is a layered treat that's slowly baked over coal as sugar melts and caramelizes on the outer pastry. These delicious baked bits of heaven are served either plain or with Nutella or ice cream. Does it get any better than that?!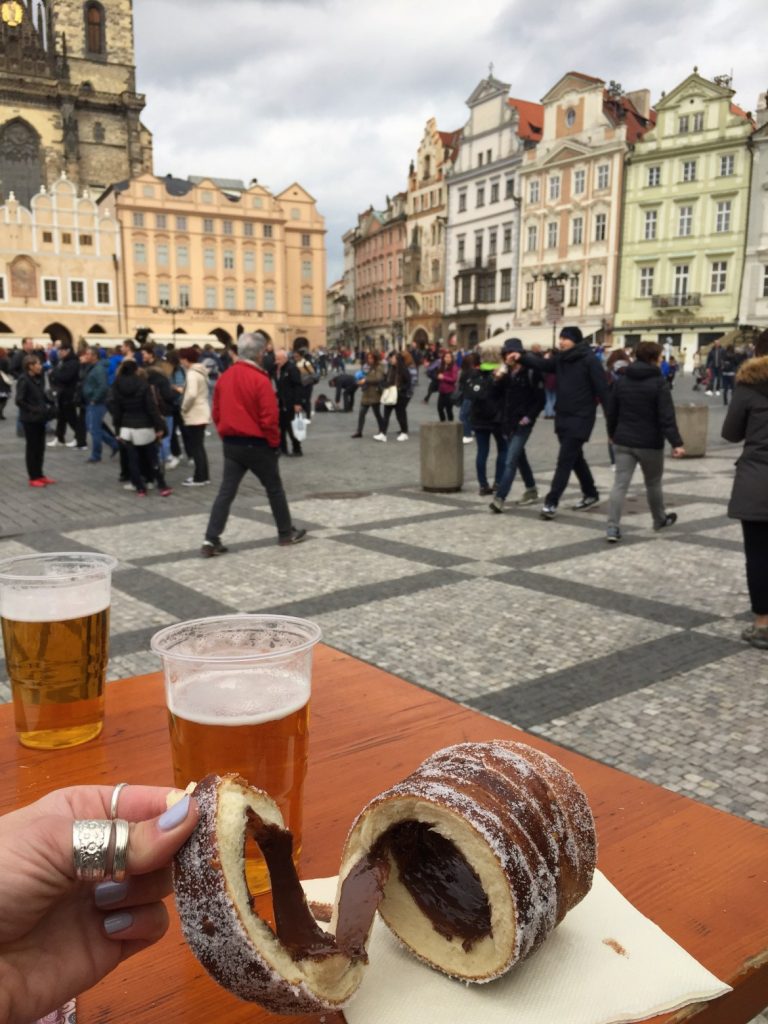 Last but certainly not least – is the famous Hungarian Goulash. This hearty dish is the very definition of comfort food. Slow-cooked meat is served with tender potatoes and carrots in a rich and delicious goulash stew sauce. After a stroll in the beautiful streets of Prague, this dish will warm up your soul.